Leave a Legacy,
Not a Letdown.
As farmers, we hate breakdowns. We have many important tasks to complete. Fixing broken down equipment is not one of them. Legacy manufactures high quality hay wagons, hay trailers, hay feeders and header trailers, allowing you to spend more time creating a legacy and less time fixing your equipment.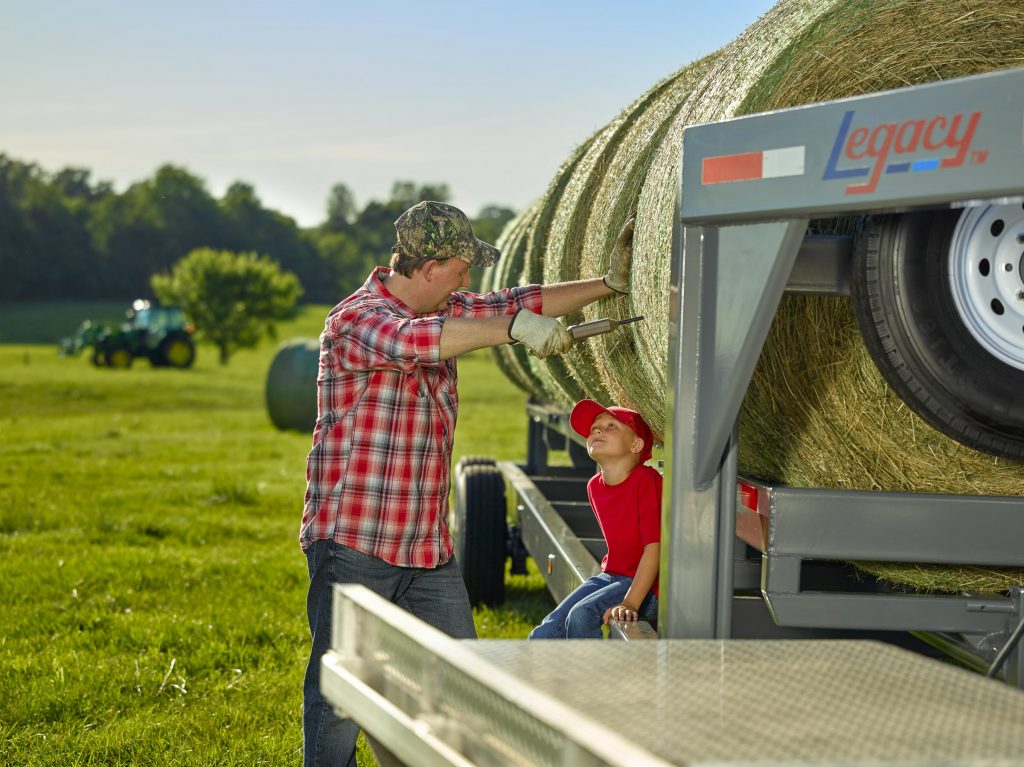 Breakdown-Resistant Hay Equipment
Farmers Depend on the Strength and Quality of Legacy
Legacy products are built with commitment to strength and durability, while quality of design and appearance are met with affordable pricing.
-David of Pepper Farms
At Legacy Manufacturing, we ask farmers to tell us their frustrations with farm equipment. Your sad stories of broken axles and trailer front ends and cheap tires help us design industrial-strength farm equipment that doesn't let you down.
Legacy Manufacturing is a family-owned business serving hardworking farmers around the country from our manufacturing plant in Irvington, Kentucky.